Escape to Paradise: Immerse Yourself in Luxurious Oceanfront Getaways in Enchanting Puerto Vallarta Romantic Zone ~ Book Directly from the Owner for an Unforgettable Experience ~
Welcome to our charming guesthouse in the heart of magical Puerto Vallarta's Romantic Zone! , We are thrilled to invite vacationers from all over the world to experience the warm hospitality, stunning views, and personalized touches that make every stay with us unforgettable.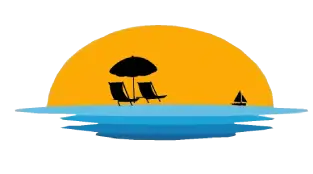 I'm Adam, and together with my co-host, Salvador, we only manage this private property on Airbnb and our website. We're passionate about sharing our love of travel, nature, gastronomy, and the culture of Puerto Vallarta with our valuable guests. We are taking over from our former Airbnb super host, Aaron, who has hundreds of excellent 5-star ratings across the board about our property.
We're not a company or a public rental website. No, we are not a timeshare either, but a private website owned by us, the condo owners. Our goal is to provide you with an easy and trustworthy way to book your ideal vacation rental experience in Puerto Vallarta, worry-free, with trust and confidence.
We are passionate about sharing our love for Puerto Vallarta with others, and we hope you'll choose to stay in our condo for your next vacation. We're here to answer any questions you may have and help you plan your perfect getaway. Read More...
View More
Meet your host!
Greetings, I am Salvador Navarro, your local and dedicated host. As the owner and manager of these two exceptional properties, I provide a personalized and intimate approach to ensure you receive exceptional one-on-one customer service before, during, and after your stay. With years of experience as a local expert realtor, I have chosen to focus solely on managing these two properties. As such, I can assure you that there are no hidden fees or surprises - what you see is what you get. Rest assured that your satisfaction is my utmost priority, and I am committed to delivering an unforgettable experience. I will continue the outstanding legacy left by our former Airbnb Superhost, Aaron, who consistently earned countless stellar 5-star ratings for our accommodations. Let me make your stay one of a kind in our charming town of Puerto Vallarta.
Take a look on these!
Explore the top attractions in Puerto Vallarta, a beloved Mexican beach spot. Discover Zona Romantica, Playa de los Muertos, and more, along with vibrant nightlife, renowned resorts, and LGBTQ+ inclusivity.
Experience the vibrant charm of Puerto Vallarta's sun-kissed beaches, lively nightlife, and diverse attractions. Immerse yourself in the multicultural and artistic city of Vallarta old town
Looking at a vacation in Puerto Vallarta? Watch this guide that covers all the areas around Banderas Bay, the best times to visit, the top sights to see, the top hikes and best local dining options.
Explore Puerto Vallarta's vibrant nightlife with optimal beachfront Airbnb stays, premier attractions, renowned night venues, live music, nightclubs, and more. Uncover the essence after dark!
Address: Plaza 3.14, Paseo de las Palmas 3, 63735 Nuevo Vallarta, Nay., Mexico